Clit Comedy Club Original Production
The Clitoris Act
Or "2 cis 30-somethings and their obnoxious views about the perils of patriarchy"
Women – in an ideal world, we are them, we are birthed by them and we love them. But we don't live in an ideal world, do we?
Clit Comedy Club creators Anshita Koul and Mari Volar sit, stand and dance around the topics of what it's like to take up space in the world, live in a country that isn't yours, why catcalling is annoying but sometimes surprisingly refreshing, what it's like to be surrounded by baby-making machines and how to properly lodge complaints with the Patriarchy. 
All this and more in a special 2-women theatrical comedy show. 
Check the ticket section for upcoming performances.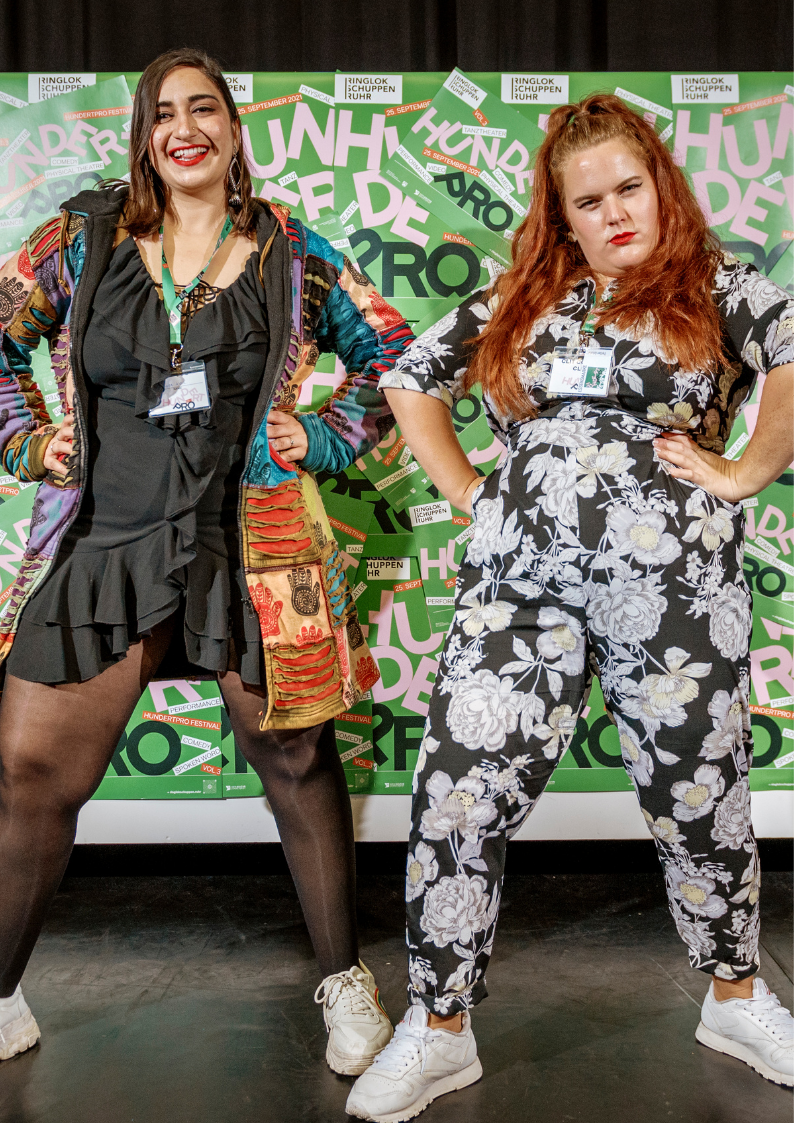 First premiering at the Hunderpro festival in 2021, The Clitoris Act is an ever-changing comedic story about the lives of two extraordinary ordinary women.
How do women – who don't follow the rules they were born into – navigate the post-Spice Girls 'you can do anything' era, where every mistake you make can be seen on Instagram by thousands of your peers?
This is what "The clitoris act" does – it looks at the way women feel and are treated in today's world through the funny and ridiculous lens of comedy.
Laughter is not just great medicine, it is also a great educator. Anshita calls the discomfort punchline and Mari believes it's funny because it's true.
Anshita Koul
Anshita Koul (she/they) is a software engineer turned hardware comedian, writer and educator from India, currently based in Berlin. 36, Queer, Indian, Married, does not want a child and a standup comedian by profesion – Anshita is the poster child of everything heteronormative patriarchy hates, but don't worry, she hates it back way more. Anshita was last seen on Indian Reality TV Standup Show – Queens of Comedy (2017) and was most recently a Funny Women Stage Awards 22 Finalist in the UK. She is the co-founder of Clit Comedy Club, Festrogen Comedy Festival Luxembourg and is currently on tour all over Europe and UK, with her solo hour in English – Little Too Much.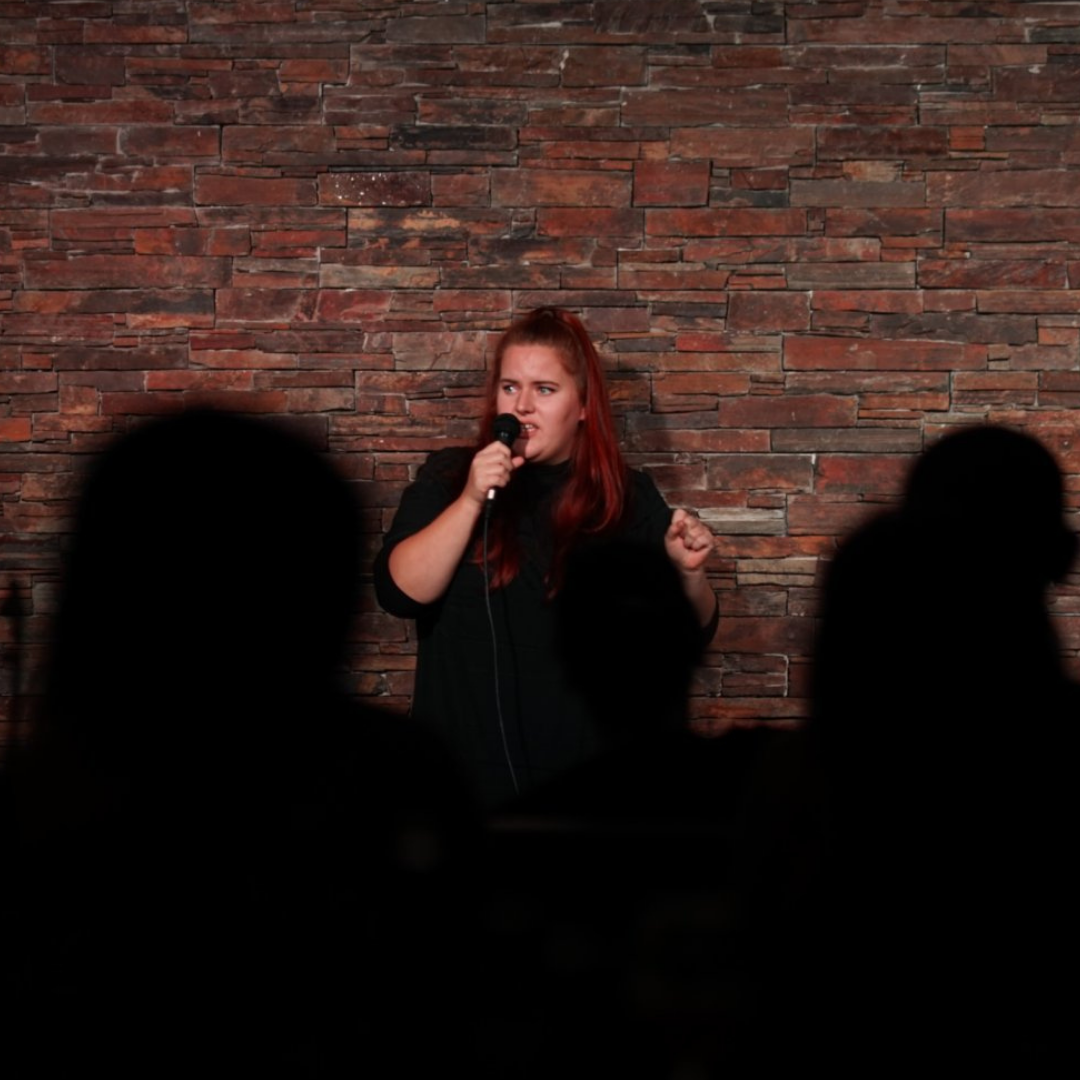 Mari Volar
Mari Volar (she/her) is an international  comedian, comedy producer and musician from Estonia. Having been kicked out of her pretty, yet introverted homeland for being too opinionated, unattractive and loud, she's been in very public hiding in Cologne, Germany since 2019 and performs internationally across Europe.
She's a frequent feature in English comedy show line-ups across Germany, but her comedic timing and surprising amount of Eastern European charm have also received attention and praise in The Netherlands, Belgium, Luxembourg and Czech Republic.
Mari is the creator of Clit Comedy Club, co-creator of Festrogen Festival and Random Things Comedy and is putting finishing touches on her first solo hour "Overconfident+Underprepared".
Pen-pals for life!
Don't be shy. Let us know if you have any questions or suggestions!