Clit Comedy Club and friends at tallinn fringe
But who are they?
This page is dedicated to finding that out.
Mari Volar (EST)
Mari Volar is an Estonian comedian, comedy producer and musician. Having been kicked out of her pretty and introverted homeland for being too opinionated, unattractive and loud, she now resides in Cologne, Germany and gets into all sorts of trouble as the creator and MC of Clit Comedy Club. 
Mari is frequently seen performing in cities across Germany (Cologne, Frankfurt and Berlin to name a few), but her comedic timing and charm have also received praise in places like Brussels, Amsterdam, Luxembourg and Prague. Her witty remarks and tales of immigrant living will make you love, hate and pity her in perfectly equal amounts.
Mari proudly brings more feminism into her comedy and more comedy into her feminism, creating a over-the-top mix in both that simply cannot be missed.
On top of performing and producing events as a solo act and as the leader of Clit Comedy Club, Mari is also one of the founders and organizers of Festrogen, the first ever women-centric comedy festival in Luxembourg.
She's a basic white girl on Instagram as @marivolar.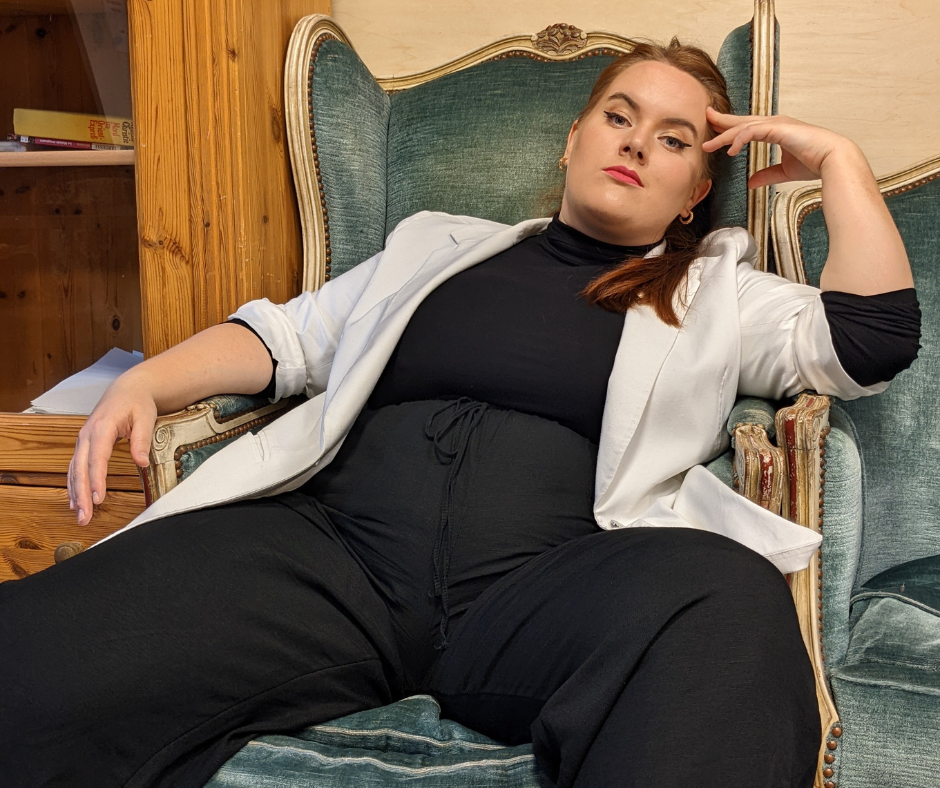 anshita koul (IN)
Anshita Koul is a software engineer turned comedian, tour guide, and video content creator from India. Her arch nemesis is patriarchy and she has been fighting it mentally, physically and emotionally since she was 8 years old. 35, Indian, married, standup comedian, does not want kids – Anshita is the poster child of everything Patriarchs hate. 
Her hobbies include writing, collecting postcards, and talking about herself in third person. Anshita currently resides in Berlin, Germany, where she uplifts her global audience both on- and offline and is the co creator of Clit Comedy Club.
Anshita  made it to the 'One to Watch' list at Funny Women Awards 2021 and was one of the top 20 comics out of 300+ who participated. 
Her shows in Brussles and Luxembourgh have also landed her in the Belgian and Luxembourgish press multiple times this year.
Find more about her at anshitakoul.com but Instagram is where she can be really found @anshitakoul!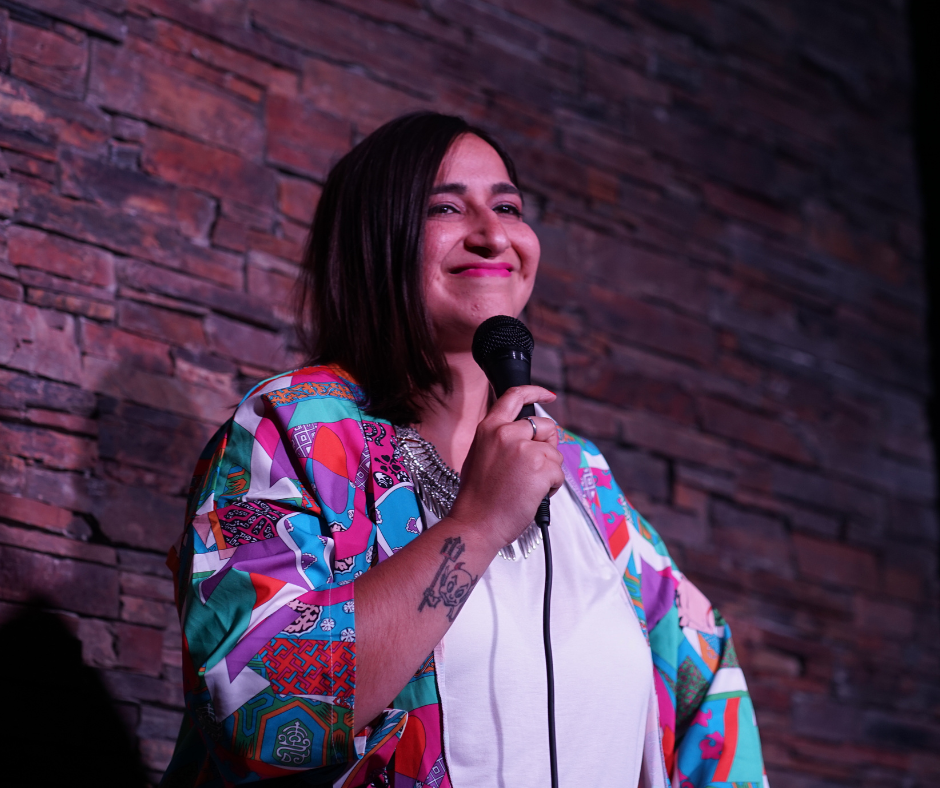 Erin Crouch (US)
Erin Crouch is a US comedian who got her start in Tallinn, Estonia and is currently based in Kaiserslautern, Germany. 
While in Tallinn from 2016-2018, she performed with Comedy Estonia and successfully executed a grant from the ESTONIAN AMERICAN NATIONAL COUNCIL, INC. / EESTI RAHVUSKOMITEE ÜHENDRIIKIDES for an animation project with a team of Estonian animators. She has traveled back to Estonia to perform comedy as recently as summer 2021. In Germany, she produces a monthly comedy show on the US military base in southern Germany and performs across the EU.
She was selected for the Utrecht International ComedyFestival 2022 and the Boom Chicago Comedy Festival in Amsterdam in 2021 and 2022 and performed her one-hour show "Gone Girls: Alaskans in Exile" with her fellow Alaskan comedian in the UK and Belgium in 2021. In March 2022, she was also featured in the We Love Budapest publication for her headlining performance supporting Ukraine. 
Together with Clit Comedy Club and other local comedians, she co-founded Festrogen, the first women's comedy festival in Luxembourg, in 2022.
Erin is a longstanding friend of Clit Comedy Club and is looking forward to showcasing her comedic talents at Tallinn Fringe.
Follow Erin's comedy journey on Instagram @erin_hahahaboohoo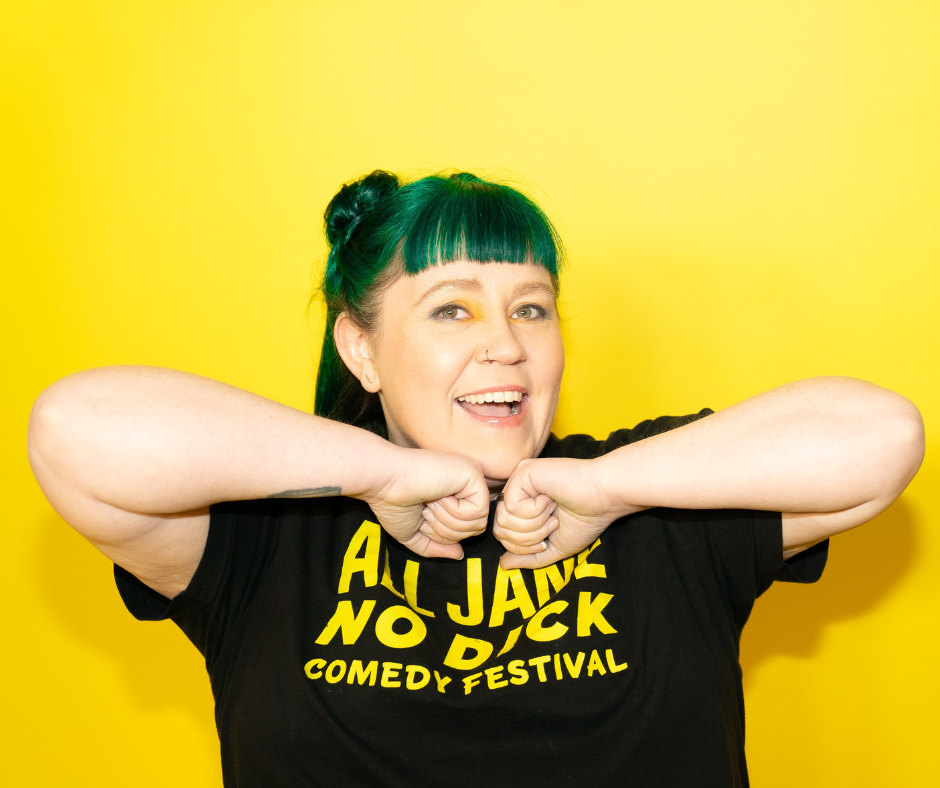 Lu Noboa (EC)
Lu Noboa is a comedian from Ecuador currently based in Germany.
She started her comedy journey back in 2017 after a student encouraged her to attend an Open Mic. She has performed in various cities of her home country as well as in Colombia.
Now living in Europe, she mostly performs in English. While living  in Cologne she often performed with Clit Comedy Club and can now be seen at various comedy venues in her new hometown (and unofficial comedy captial of the continent) –  Berlin.
Find her on Intagram as @lalunoboa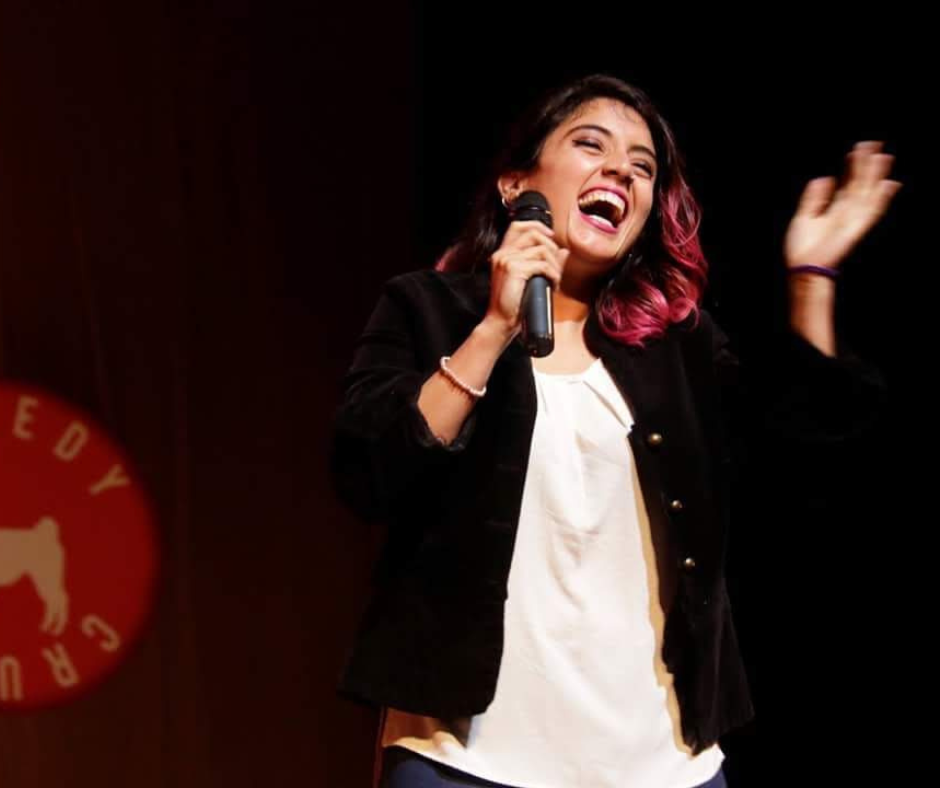 Kaisa Pylkkänen (FI)
Award winning comedian Kaisa Pylkkänen has been doing gigs in Finnish and English since 2010 everywhere in Finland as well as ten other countries.
She is a co-founder of the Comedy Collective "All Female Panel" and she was voted Comedian of the year in Finland, in 2020 by her peers.
Her first solo show No Penis, No Knowledge played to sold out audiences both in Finnish and English.
Now she's back in Tallinn Fringe with her new solo show, as well as doing a guest appearance with Clit Comedy Club.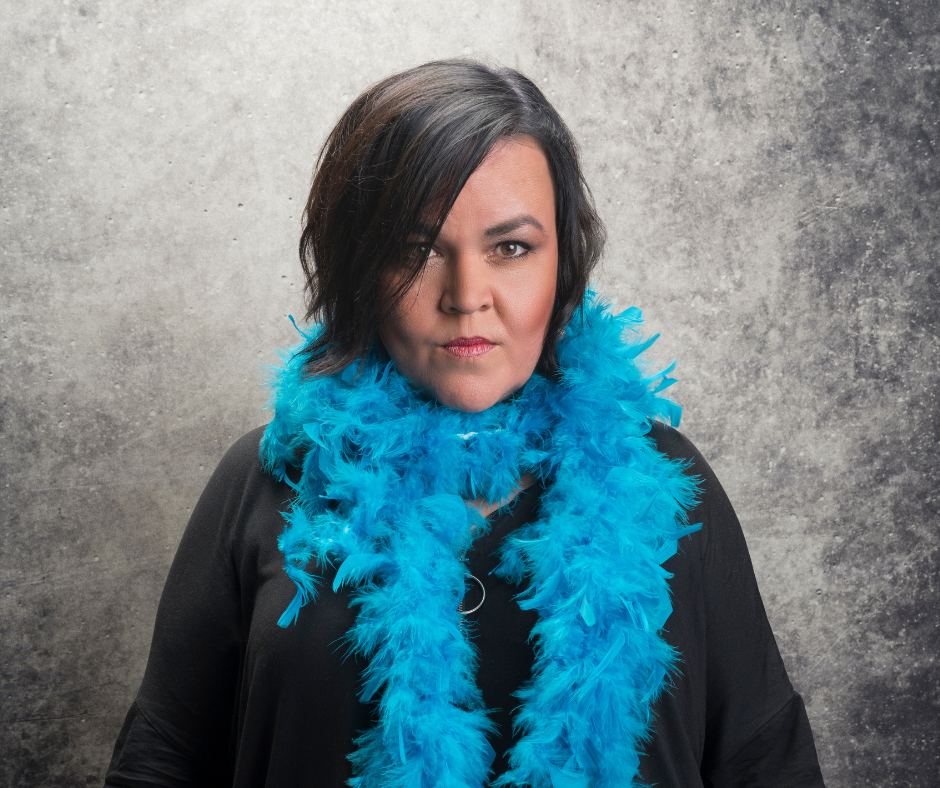 Sille-Kadri Simer (EST)
Sille-Kadri Simer is your typical Eastern European bisexual woman with unresolved childhood issues.
She is mostly known from her popular podcast called "Tissident" and
performing stand-up for the Estonian crowd.
Sille-Kadri is notorious for not knowing when to shut up. She has described her stand-up style as "theatrical storytelling without a filter". In 2021 she had her first hour long comedy special in Estonian. This year she is performing her second special during Tallinn Fringe Festival.
Sille-Kadri wanted to grow up as an
unemployed street artist, but she can't draw … therefore being a female comedian in Estonia works fabulously for her.
You can follow her on Instagram @sillekadri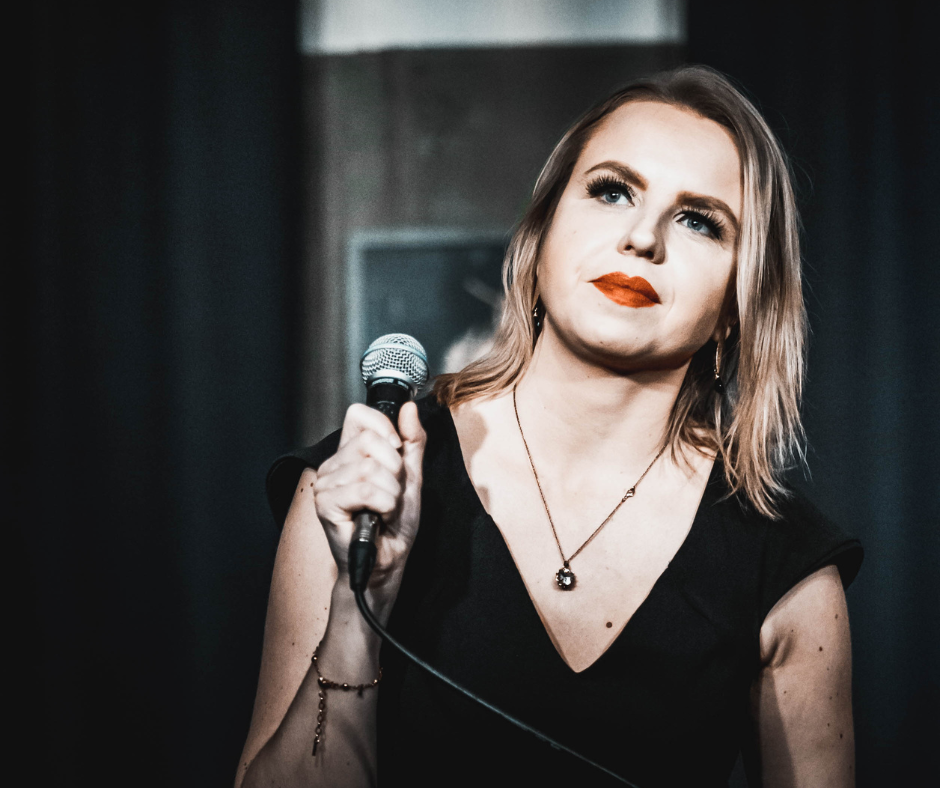 Heli Pärna (EST)
Heli Pärna is an actor, comedian, and all-around creator of sound based in Belgium.
In Estonian, Helilooja means 'Creator of Sound', and Heli takes that purpose very seriously.
As a true renaissance woman, she is a theater and tv actor, and stand-up comedian with a nerd-level passion for languages. Seriously, she somehow also finds time to write and translate literature all while trying to save the world from waste at her day job. 
Born in Russia, grown up in Estonia and now growing even more up in the city of Brussels, she likes to proudly say that she is a double immigrant. Something that she also loves to talk about in her shows. 
Although Heli is not able to make up her mind about who she wants to become when she grows up, she is delighted to share her life stories with you at Tallinn Fringe where she will be performing for the very first time.
Follow Heli on instagram @HeliParna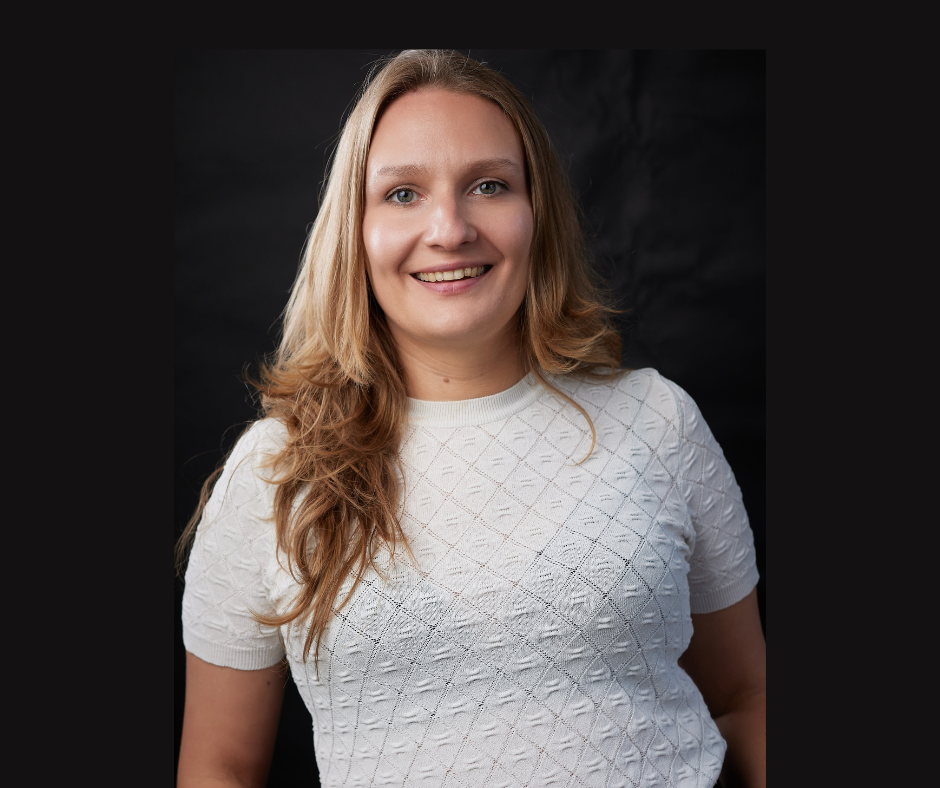 Sigrid Praats (EST)
Sigrid Praats started doing stand-up comedy at Comedy Estonia open mics a few years ago and ever since she has been sharing her vast knowledge and insights about pets and the secret lives of little children.
Come and see for yourself why all the animals fear her and kids love her…or was it the other way around?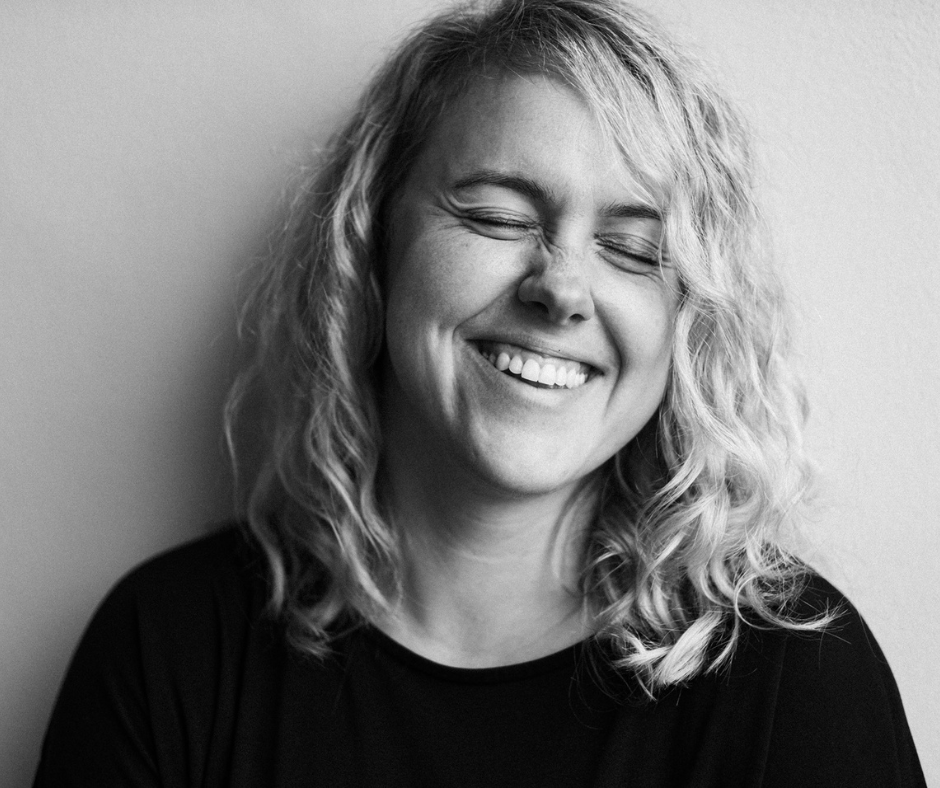 Clit Comedy Club residency at Tallinn Fringe
august 18th-21st 2022
Heldeke!
Kalamaja, Tallinn
Estonia